Each month award-winning interiors and prop stylist Tamsyn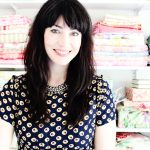 Morgans shares her styling ideas and inspiration. She runs interiors and lifestyle blog The Villa on Mount Pleasant (tamsynmorgans.com) and can often be found treasure hunting at flea markets and car-boot sales.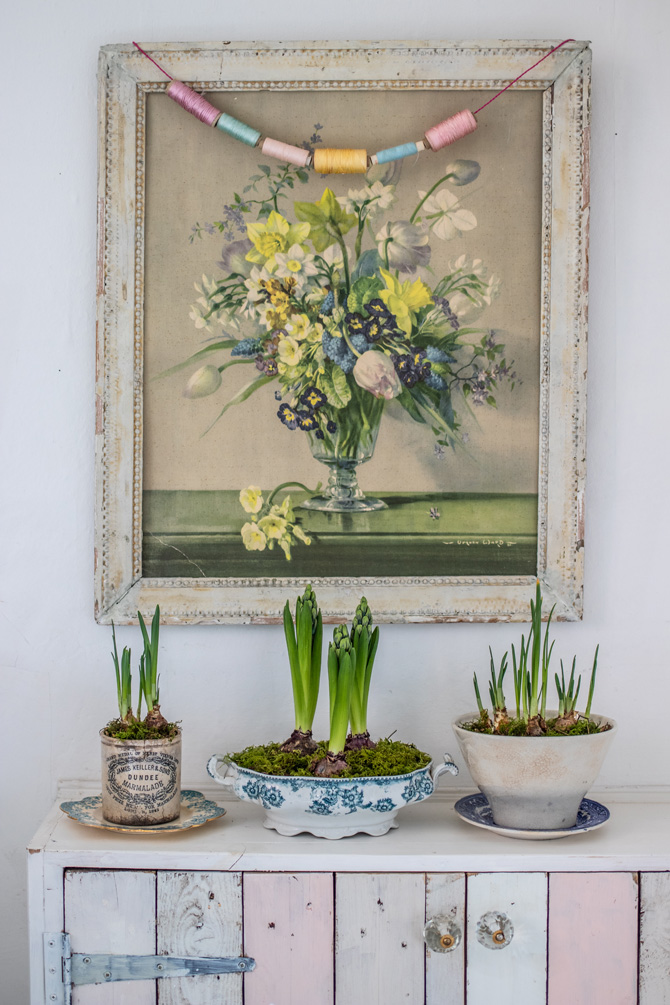 Spring blossoms
Bring some of the outside in, to remind you that spring is a time for new life. Gather an assortment of vintage vessels such as old baking tins or china serving dishes, and plant
up with narcissi or hyacinths. The scent as the flowers open is divine!
Sourcebook
Vintage ceramic jelly mould: from thevintagekitchenstore.co.uk. I get most of my vessels – such as the marmalade jar and serving tureen – from car-boot fairs, but keep an eye out in charity shops too.
Vernon Ward print: go on Etsy for a good range of subjects from flowers to landscapes.
Cotton reels (strung together to make a garland): charity shops usually have a number of haberdashery items, or theoldhaberdashery.co.uk has an amazing vintage selection.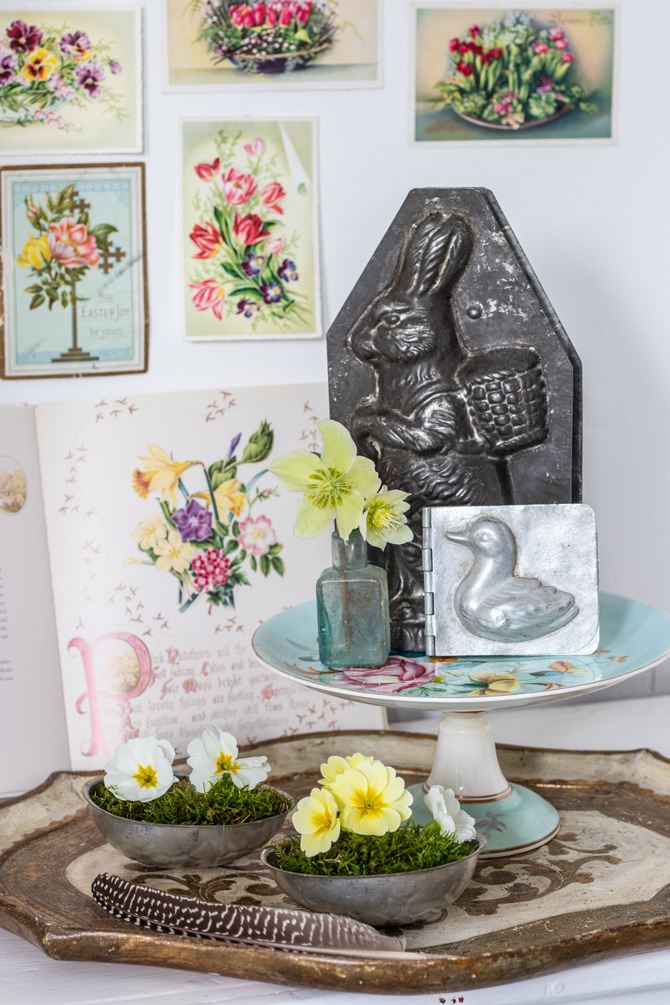 Chicks & chocs
For a real touch of nostalgia, track down beautiful old chocolate moulds and use them as part of your Easter decorating. Mix with botanical postcards and tiny blooms in bottles to make a pretty vignette, and if you're lucky enough to find a chocolate egg mould, plant
them with moss and primroses.
Sourcebook
Vintage chocolate moulds: from thevintagekitchenstore.co.uk.
Cake stand: go on eBay, and visit charity shops or car-boot fairs for similar.
Postcards: find a range at theoldhaberdashery.com.
The Country Flowers of a Victorian Lady (pages opened in the background): try your local Oxfam – they usually have a brilliant selection of vintage books.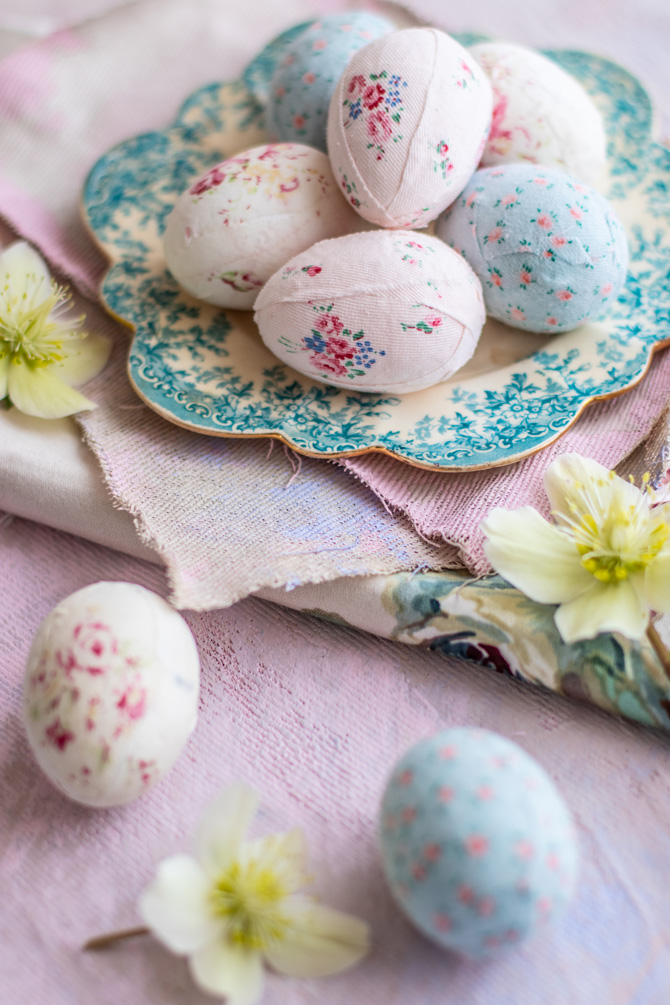 Easter treats
A fun Easter craft is to make these pretty fabric-covered eggs. I used polystyrene eggs to create these, and cut small pieces of vintage fabric with tiny ditzy florals or patterns, and then stuck them on using PVA glue. Once dry, display in a sweet china dish, or you could even attach ribbon and hang from some twigs.
Sourcebook
Vintage fabric: Lou Lou Retro on Etsy sells bundles of pretty vintage fabrics.
China saucer: try preloved.co.uk to find similar chinaware.
Fabric backdrop: these pieces were handpainted on canvas using tester pots.
See more in the current issue, on-sale now or subscribe here.